Books
Books written by Rowan Callick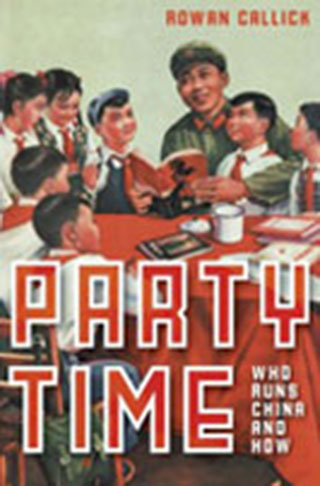 PARTY TIME
An examination of the world's most powerful organisation, the Chinese Communist Party, chiefly through the experiences and views of Chinese people today, including party members explaining why they joined and how, and what happens at party meetings. Cover features famous model worker Lei Feng.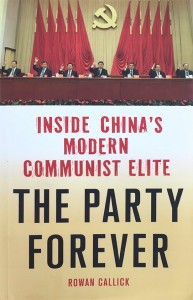 THE PARTY FOREVER
Global, slightly updated version of Party Time, which the great sinologist Pierre Ryckmans, who wrote as Simon Leys, described as "a subtle mixture of clear-sightedness, awe, and human compassion."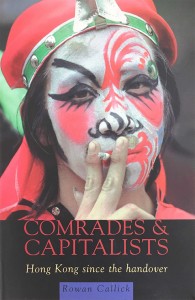 COMRADES & CAPITALISTS
An inside account of the unique, colourful transition of Hong Kong from British to Chinese sovereignty, with three options for the future presented at the end - which are only now, as HK stands on the verge of entering its third decade as a "special administrative region" of China, being truly tested.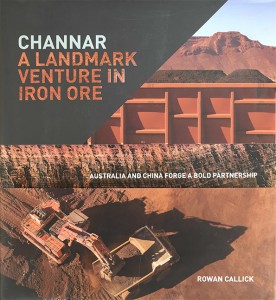 CHANNAR: A LANDMARK VENTURE IN IRON ORE
The story of the extraordinary vision and singlemindedness that saw China, as it emerged from the calamitous Cultural Revolution, seek to modernise its decrepit industries - and elements in Australia seize on the resulting opportunity to work together. Channar was one of China's very first major joint ventures of any sort overseas, and at a crucial moment required the nod of Deng Xioaoping to go ahead, as revealed in this book.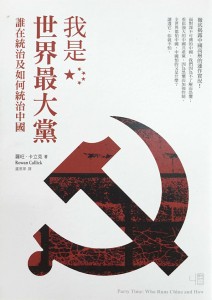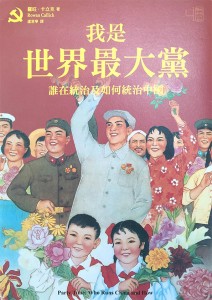 PART TIME (CHINESE EDITION)
The book has been published in traditional Chinese characters by Linking, a prominent and prestigious publisher in Taiwan. In an innovative and highly successful move, it published the book with alternative slip-on covers. One was especially designed for the massive and fast growing bookstore chain Eslite. But the cover can be reversed by any purchaser. The book swiftly became a top five non-fiction seller in both Taiwan and Hong Kong.